To track what searches users have used to find information in the knowledgebase:
Log in to the Admin Area
Click on the Logs menu
Click on the Search tab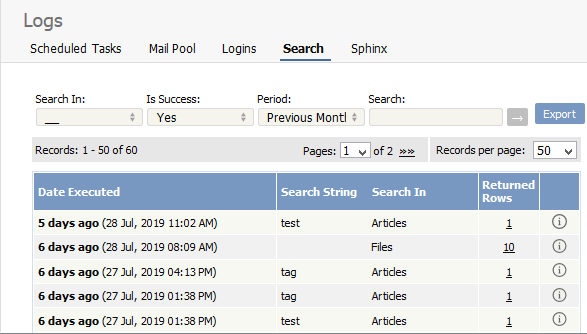 The information displayed on this screen shows:
When the search was done
The string the user typed in
Categories they searched in
How many results were returned.
You can filter results on
Area of knowledgebase
Whether the search was successful or not
How recently searches were made
Or you can search on a specific search string.
Note: You must have administrator privileges to see log details.
----------------------------------------------------------------------
This functionality works in version 4.0 and above