The Activities tab lets you view activity on your site related to a specific user. You can find actions performed by a specific user, actions related to specific articles by this user, or other types of content. This tab duplicates the functionality of the User Activity Report but is filtered to a specific user.
To open this tab from Users ► Users, click on the [...] icon in the last column for the desired user.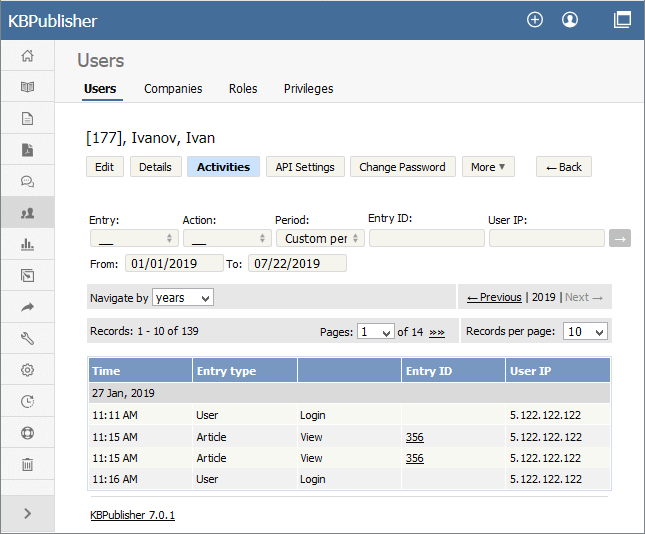 See this article for details on the User Activity Report.